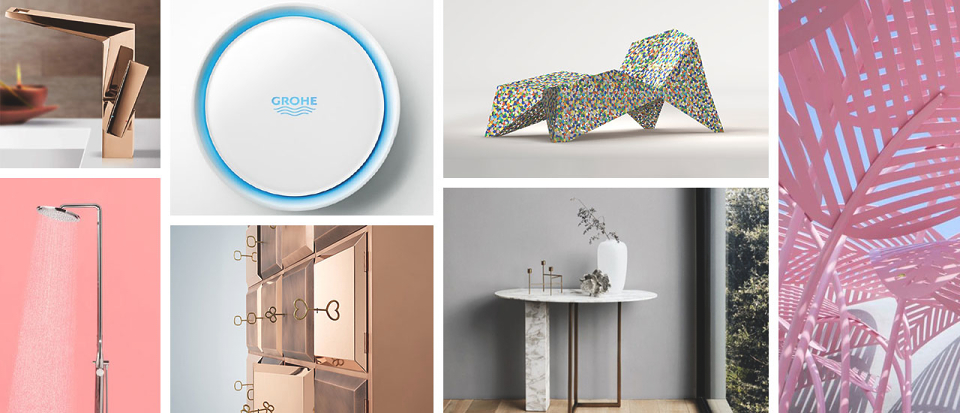 Milan Report 2017
Once again the attention of the world's design industry and press was focused on Milan this spring, with the 2017 Salone del Mobile bringing some 350,000 visitors. It's the place to spot coming design trends that will be filtering through to the mainstream in the next two years, with big name brands and emerging designers often showing side by side in the busy city center. Our in-house design team visited the fair, bringing back lots of insights into the future of design. Here are our top five trends that defined the show.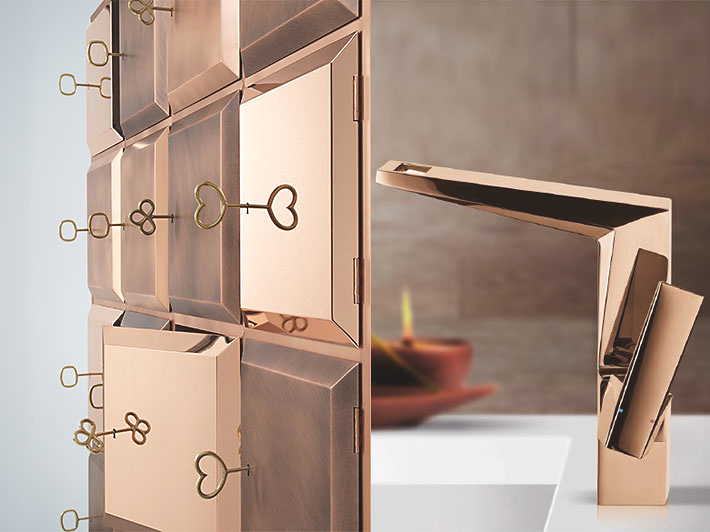 Warm Colors
The trend for warm metals, so evident at the show last year, has carried on into 2017 with increased strength. Brass, copper and rose gold were all in evidence, often used as detailing alongside other tactile materials like wood and porcelain. Some designers took the trend further this year however, going for whole pieces in copper, like Nika Zupanc's copper Longing cabinet for De Castelli, a set of neat metal-fronted cubes, each with its own heart-shaped key.
Photo left Nika Zupanc for De Castelli www.decastelli.com, Photo credits: Massimo Gardone
Photo right: GROHE Allure Brilliant in warm sunset
Millennial Pink
The color not just of 2017, but one that seems to be defining a whole generation, Millennial Pink is the soft, nude tone that is miles away from synthetic bubblegum pink. It was everywhere at the fair, whether used for elegant upholstery at Sé, or sat next to hot red for a modern look. Cassina's showroom was even painted in this pink, using it as a warm, neutral backdrop.
Photo credit left: Attilla Hartwig GROHE Essence Stand-alone shower
Photo credit right: Marc Ange Le Refuge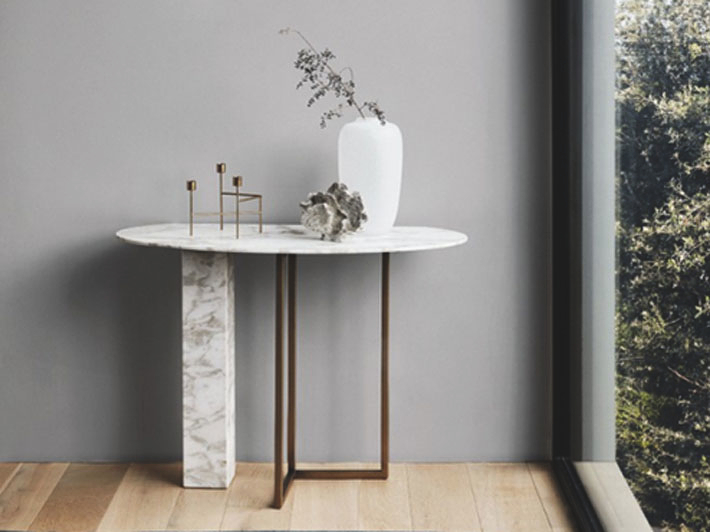 Stone and Marble
The marble that graced table tops and lamp bases last year was spotted on many more surfaces in 2017. Other high-end stones were also emerging, with granite giving a harder but still luxurious edge, while Meridiani showed marble. The overall feel is glamorous, but also offers a welcome sense of permanence in these uncertain times.
Photo credit: MERIDIANI, SHINE - ABEL console, Designer ANDREA PARISIO
Resource-conscious design
Amid the luxury, brands were more fully embracing the need to conserve precious resources at the fair this year. Many more products shown were designed to be mass produced from recycled material. Emeco's 1Inch collection, designed by Jasper Morrison, consists of tables and chairs with recycled aluminum frames and various recycled materials for the tops. EcoPixel – a company specializing in recycled plastics - showed how vivid and modern a recycled future could look with Chaise Longue "ALEX" by Atelier Mendini.
Photo credit: "Chaise Longue ALEXby Atelier Mendini made of ecopixel sustainable material www.ecopixel.eu"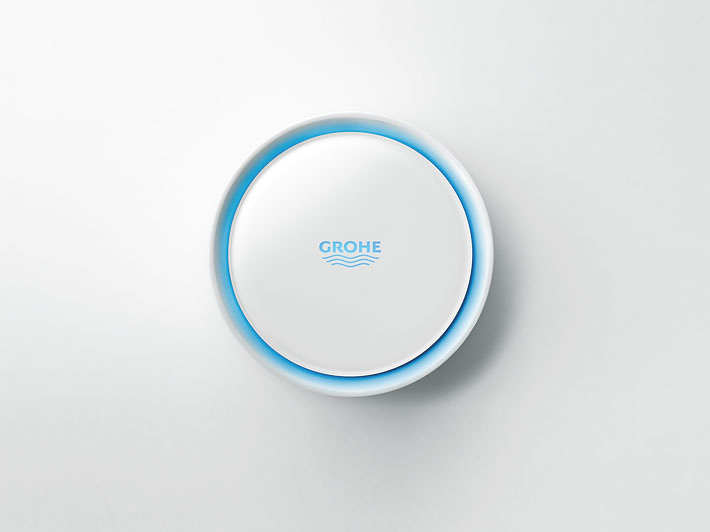 Smart homes
A hot topic at the fair, domestic technology is moving on in a number of ways. We noticed a trend for integrated technology, items which are both smart and beautiful, with products like TVs and speakers being designed to look more like furniture, blending seamlessly into the home. Meanwhile lighting led the field in smart home technology, with Ikea's Home Smart and Flos' Smart Control making remote control for lighting the home more natural, intelligent and intuitive. Our own launch, GROHE Sense, an intelligent water monitoring system designed to detect leaks, points the way for the smart home of the future.
All about GROHE Sense