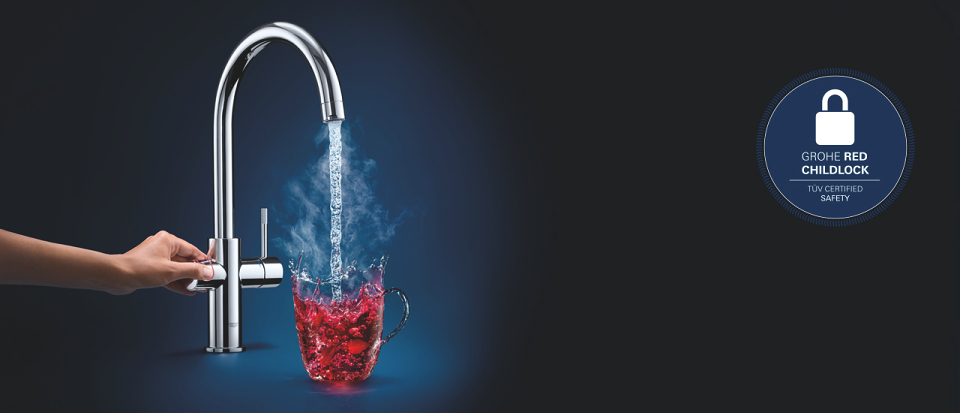 100 °C RAVNO IZ MIJEŠALICE
NOVO GROHE RED: KIPUĆA VODA NA ZAHTJEV
Razmislite o tome koliko puta dnevno trebate kipuću vodu – i koliko vremena provodite čekajući da kuhalo zakuha vodu. I sada zamislite da u kuhinji možete uštedjeti vrijeme, energiju i prostor - sve odjednom. To je što GROHE Red može učiniti za vas: lijep i pouzdan sustav koji dostavlja kipuću vodu ravno iz miješalice – sigurno i odmah. Nakon što otkrijete sve prednosti ovog izvanrednog pomoćnika u kuhinji, nikad se nećete osvrnuti natrag.
DOBRODOŠLI NA NOVO VRUĆE MJESTO U SVOJOJ KUHINJI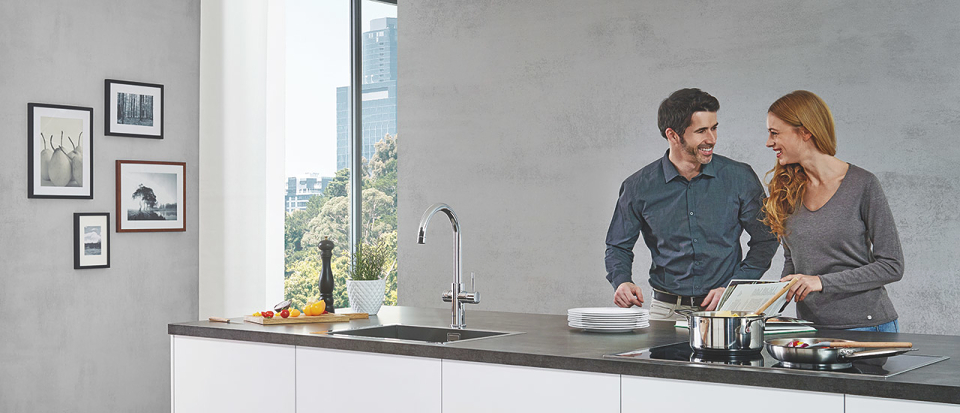 PREDSTAVLJANJE KIPUĆE VODE NA ZAHTJEV: NOVO GROHE RED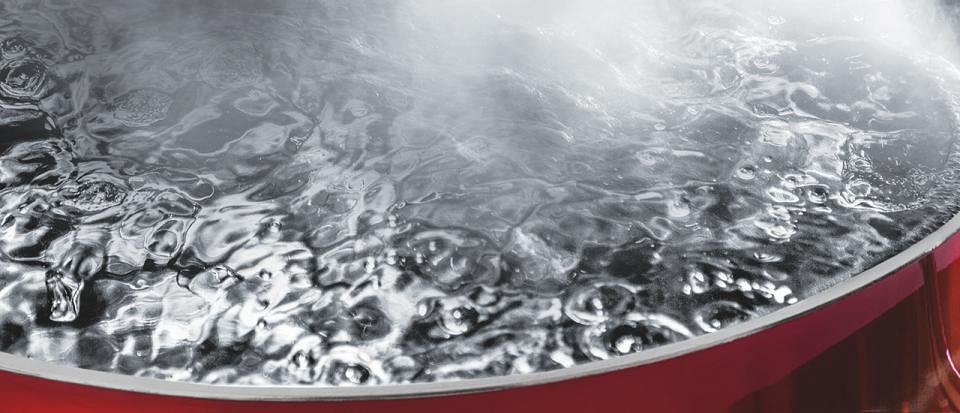 KIPUĆA VODA: ŠTO BISMO MI BEZ TEBE?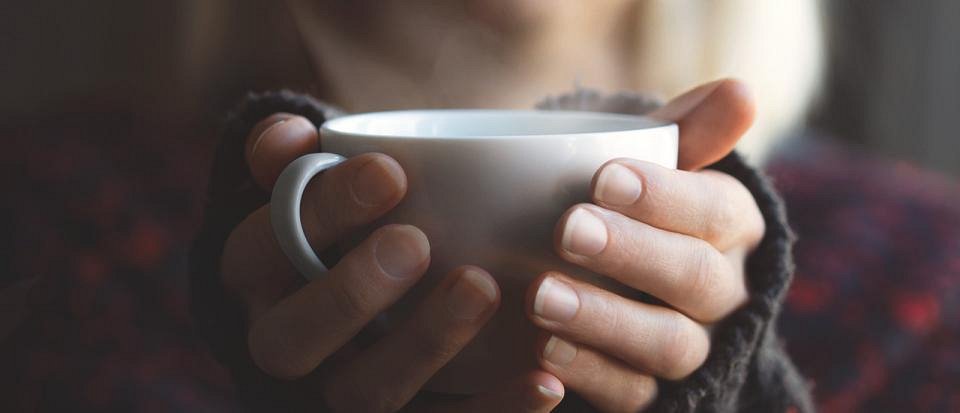 TI SI MOJ TOPLI NAPITAK KADA UĐEM IZ HLADNOĆE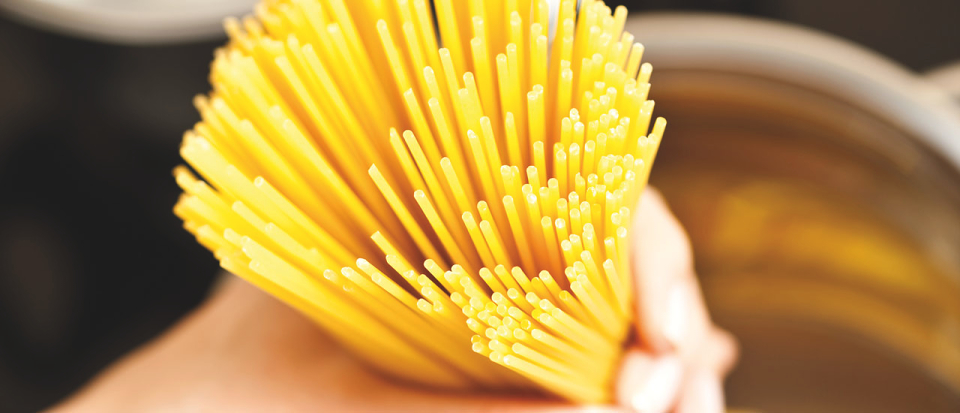 BEBA JE BUDNA NOĆU, VEČERNJA BOČICA
ALI ZAŠTO, OH ZAŠTO TI TREBA TOLIKO DUGO DA ZAKUHAŠ?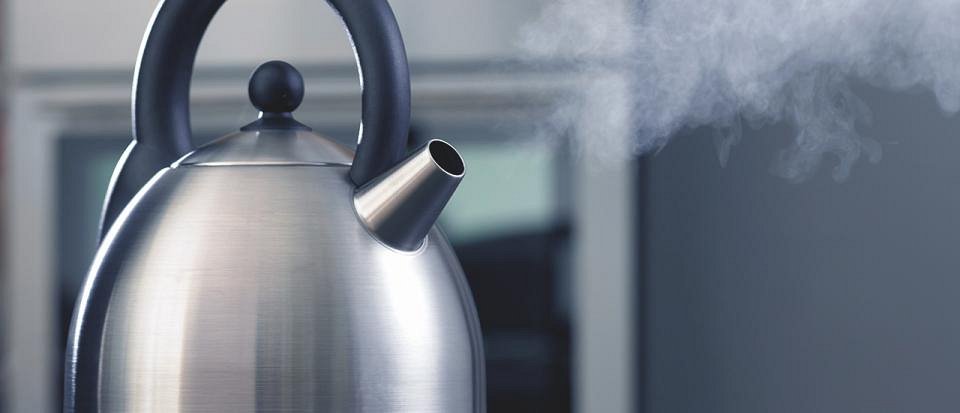 ALI SADA JE ČEKANJE GOTOVO I KUHALO JE PROŠLOST
Sada ga vidiš, a sada ne. Ispod elegantne GROHE Red miješalice, energetski učinkovit titanski bojler je sakriven, spreman dostaviti vodu kada ju trebatet.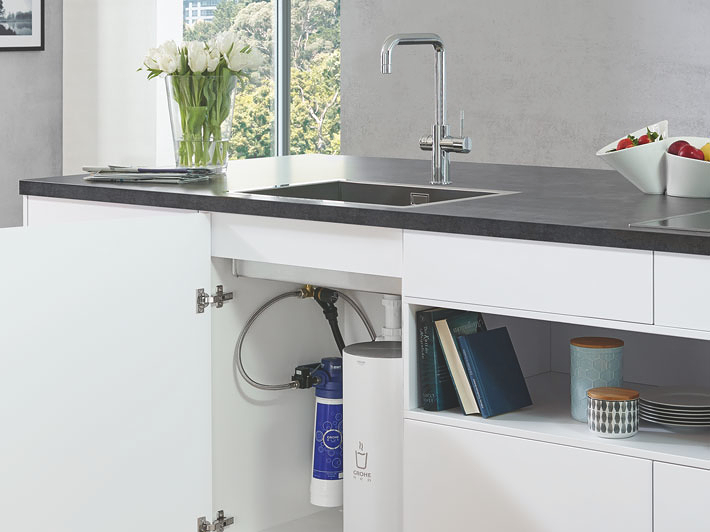 Stvorite svoje vlastito vruće mjesto
Tanak GROHE Red bojler je dostupan u dvije veličine i uredno pristaje ispod sudopera – oslobađajući dragocijeni prostor na radnoj površini.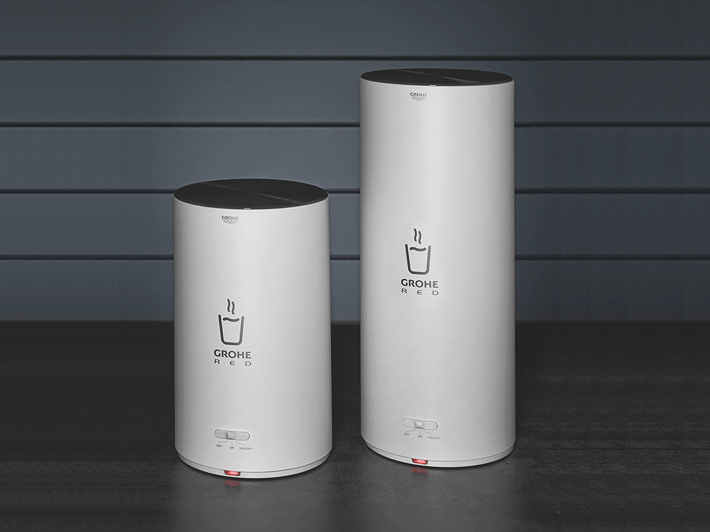 GROHE Red veličine bojlera
M-veličina bojlera (za 3l kipuće vode odjednom) je visok 37cm dok je L-veličina bojlera (za 5.5l kipuće vode odjednom) je visok 49cm. Oba bojlera imaju promjer od 21cm.
100 °C IN AN INSTANT? JUST THINK WHAT THAT COULD DO FOR YOU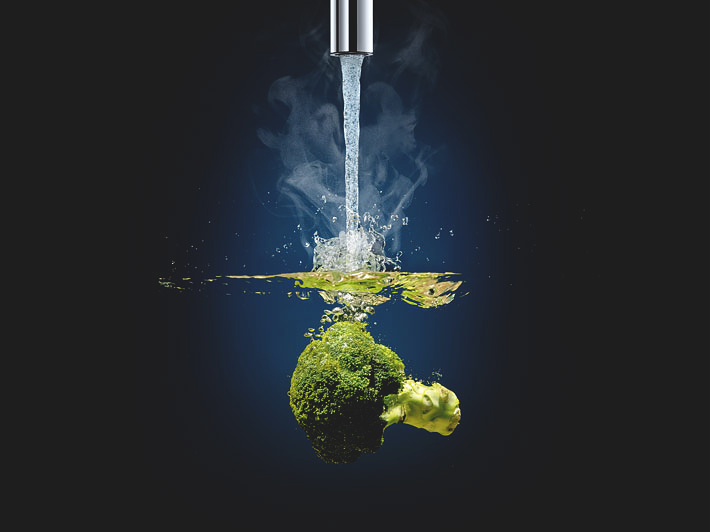 INSTANT VITAMINS
Blanching vegetables is the best way to preserve their colour and their nutrients. That makes GROHE Red your short cut to eating healthily.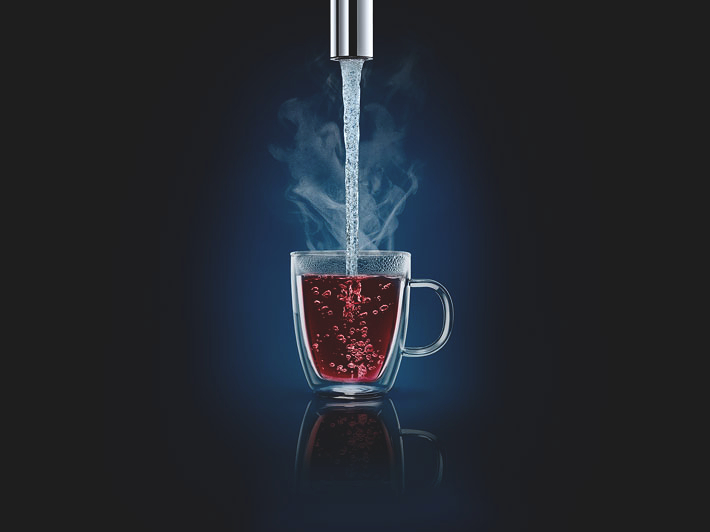 INSTANT TEA-TIME
Never mind what the clock says – every time's right for a cup of tea. With GROHE Red, the moment you think about one, it's ready.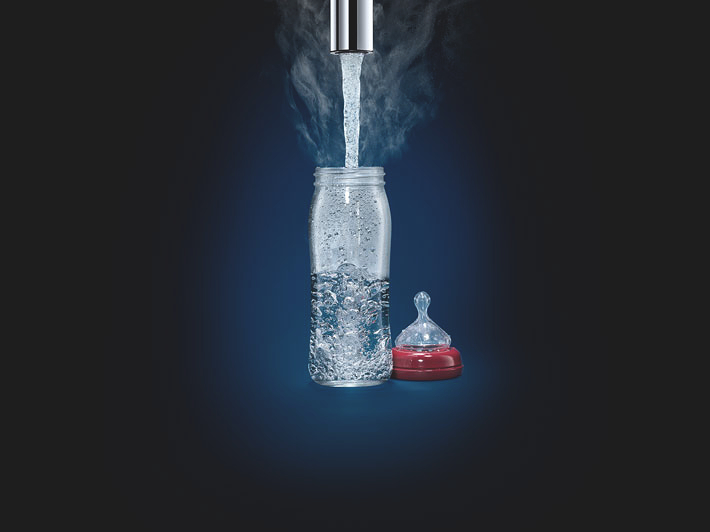 INSTANT GERM FREE
Sometimes you want to be sure that there isn't germ left in sight. With GROHE Red, you can be doubly sure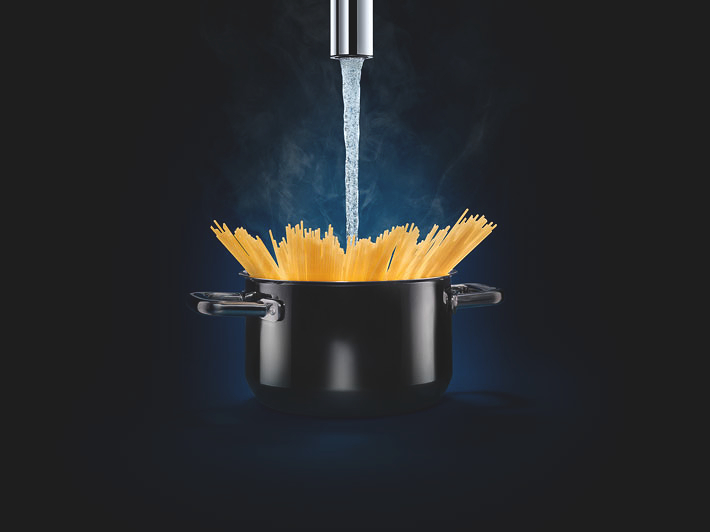 INSTANT AL DENTE
Hungry people can't wait and every minute counts. With GROHE Red, satisfaction's just a forkful away.
Examples when you need GROHE Red
Rashlađena, gazirana ili kipuća voda?
READY BEFORE YOU CAN SAY "WHAT'S FOR DIN …"
Why wait – when tummies are rumbling? Why wait to get the spaghetti going? Whenever you need kettle-hot water, we think it should be ready and waiting for you. GROHE Red's innovative technology means never having to wait for the comfort of a cup of tea again. Or for dinner. And less time spent waiting means less energy spent heating as well. So take time to enjoy, not to boil.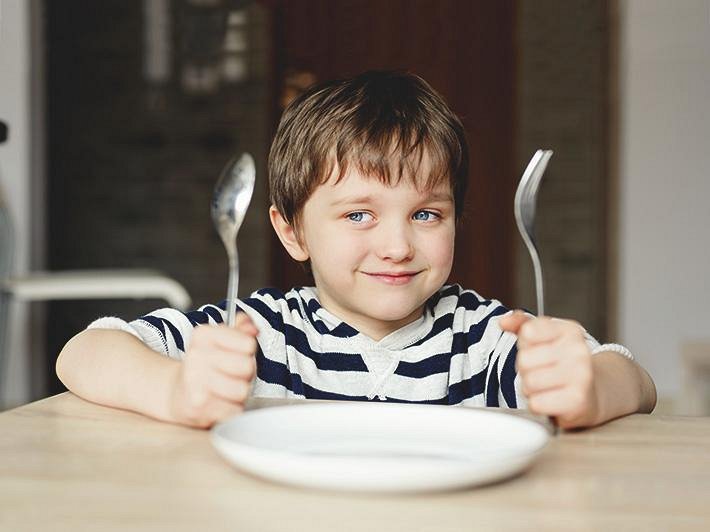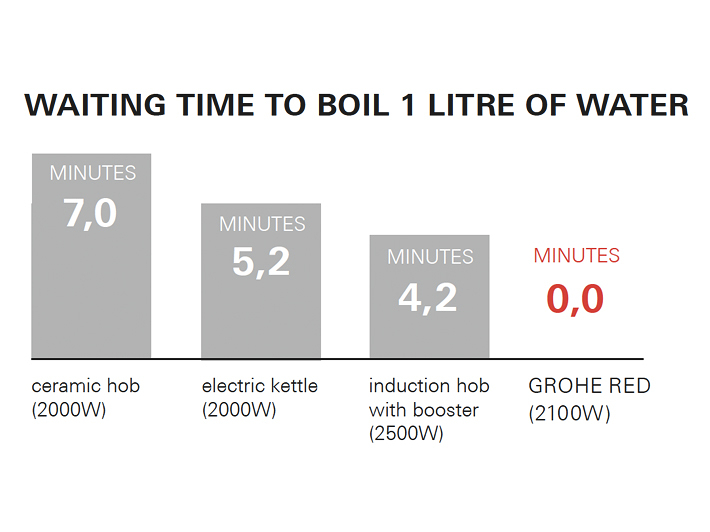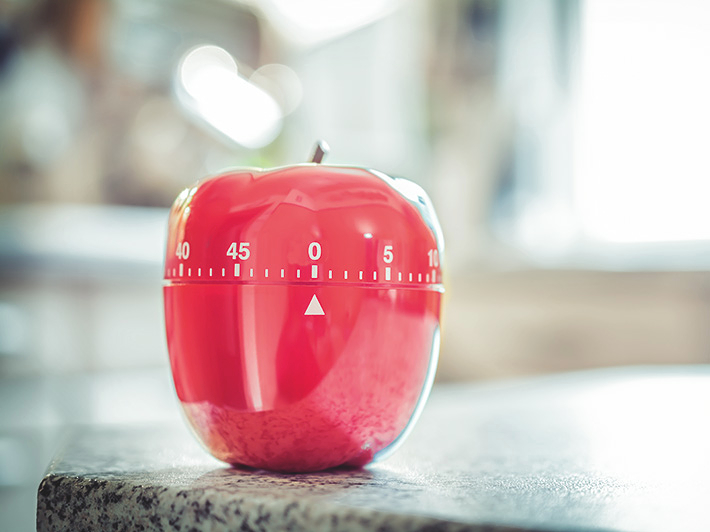 SO MANY COMPLIMENTS IT'S ENOUGH TO MAKE THE TAP TURN RED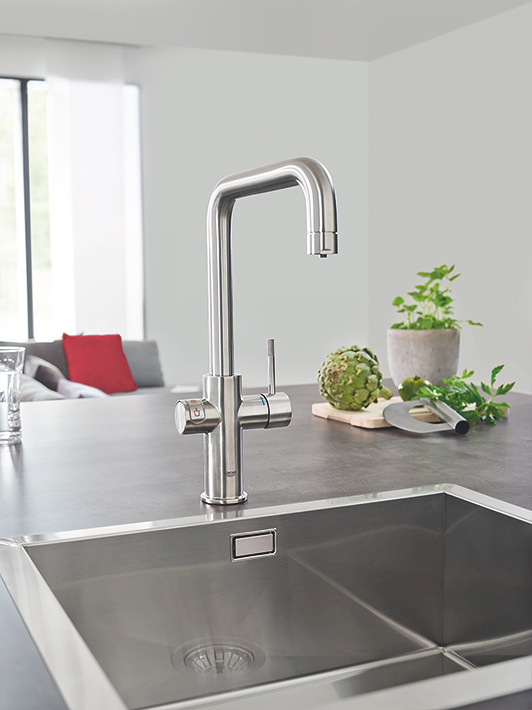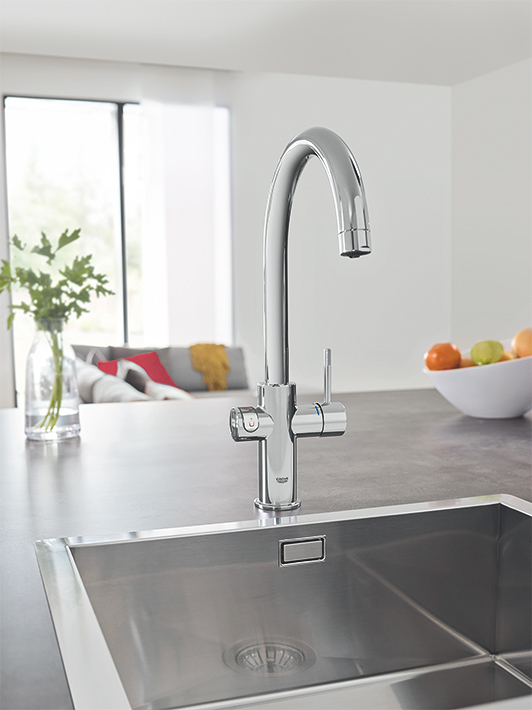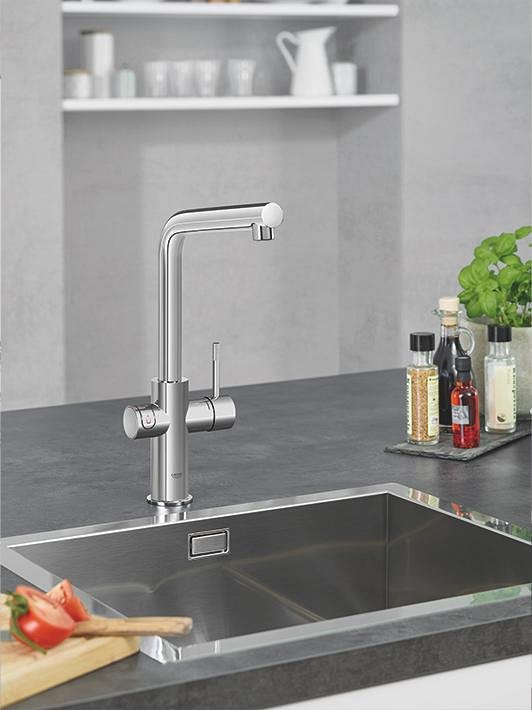 At GROHE, superb design is a given.Our GROHE Red taps are the perfect symbiosis of form and function, designed to receive a host of compliments. To ensure that your tap harmonises with the rest of your kitchen, you can select from a number of beautiful styles. There are three timeless and elegant options: the L, C and U-shaped spouts, available in two stylish finishes.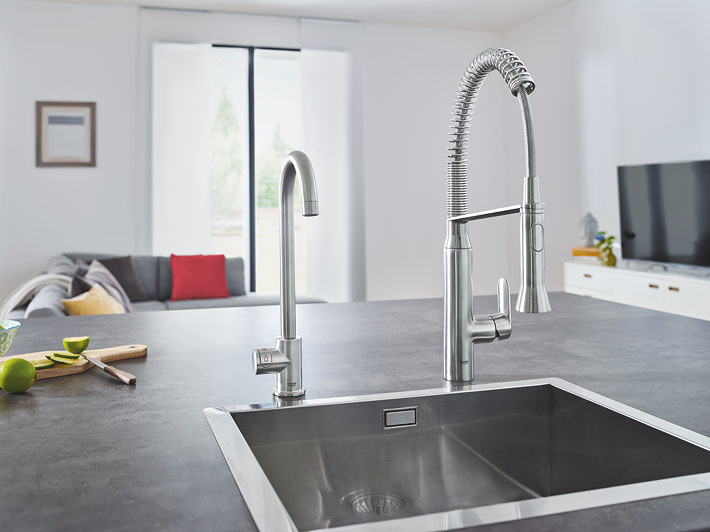 THE TAP THAT COMPLEMENTS ALL OTHERS
You may already have a high-end tap in your kitchen. If so, and you don't wish to replace it, then the GROHE Red Mono is the perfect solution. The smaller-sized Mono supplies boiling water only and fits perfectly alongside your existing tap. In a choice of two elegant spout shapes.
Proizvodni asortiman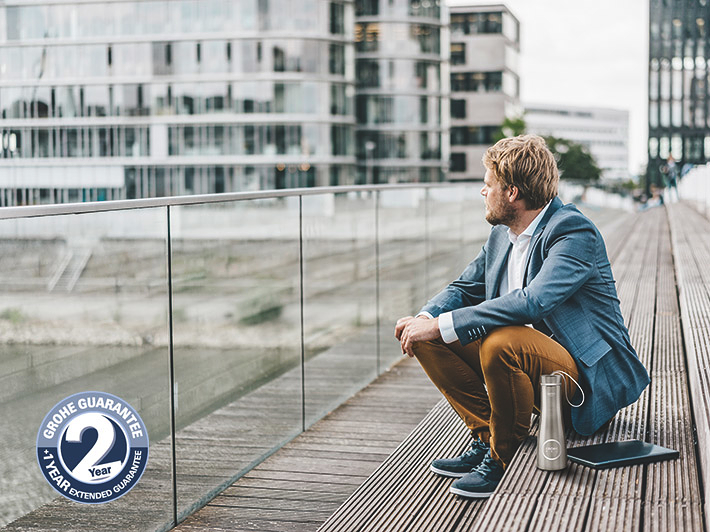 Register your GROHE Red and benefit twice!
By registering your GROHE Red now, you will receive a welcome package including the GROHE RED recipe book and the GROHE Red thermos bottle incl. tea strainer! You will also benefit from one extra year of guarantee on your product! To do this, please select your product from the list below, enter your date of purchase and date of installation! It is that easy! You will then receive your certificate of guarantee by e-mail!
Register your GROHE Red faucet